Ghent's Finest Edition
Summer 2013, a sunny sunday warm like the sahara desert during the Gentse feesten. And Chiller Room was born...
Good music, sweet people and cold beer!
Dj's @ work:
NO SHIT LIKE DEEP in Secret location in Ghent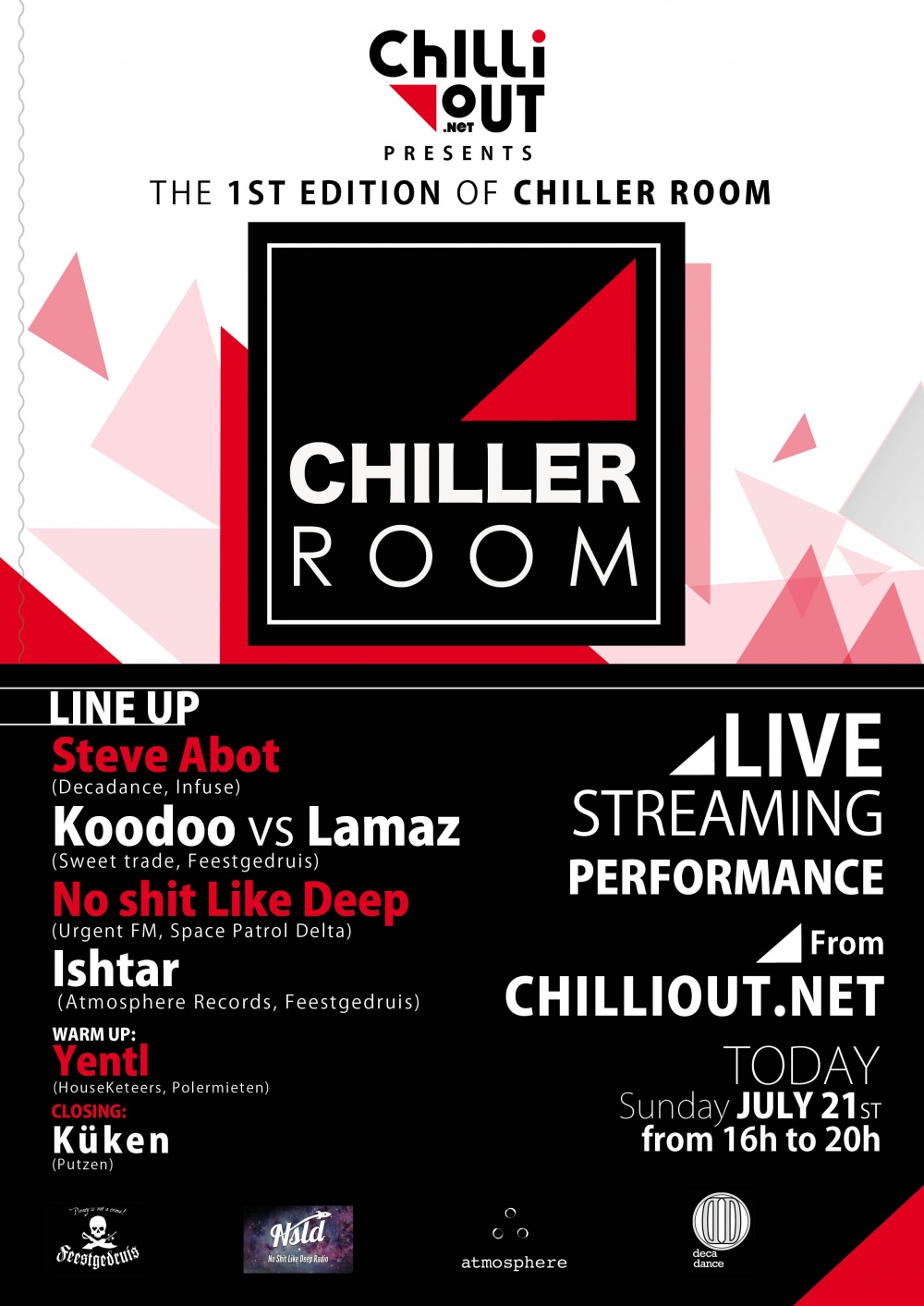 NO SHIT LIKE DEEP
(Space Patrol Delta)
We adore music. Deep, soulful and sexy music. That's why we insist on playing long sets.. Preferably all night.. And all day.. Because we love afterparties too. And birthdayparties, swingerparties, indoor or outdoor, poolparties, après-ski or open-air, beach- and rooftopparties, in livingrooms or gardens, hell, even bedrooms could work. We're crazy about vinyl. And girls. Pretty, funny and smart girls. We like boys too, but only to have a beer with them.. Or two. Or wodka. And rhum.. Or most other drinks, we're easy going.. Except when it comes to music, because we adore music, and we do it all for the music..
up for anything, down with everyone!
http://soundcloud.com/noshitlikedeep
http://facebook.com/noshitlikedeepradio
NO SHIT LIKE DEEP

,