Ramon Tapia @ Chiller Room
Sunday october 6th 2013, one loft, happy party people, good music, good sound no shoes...
in The Loft (Antwerp)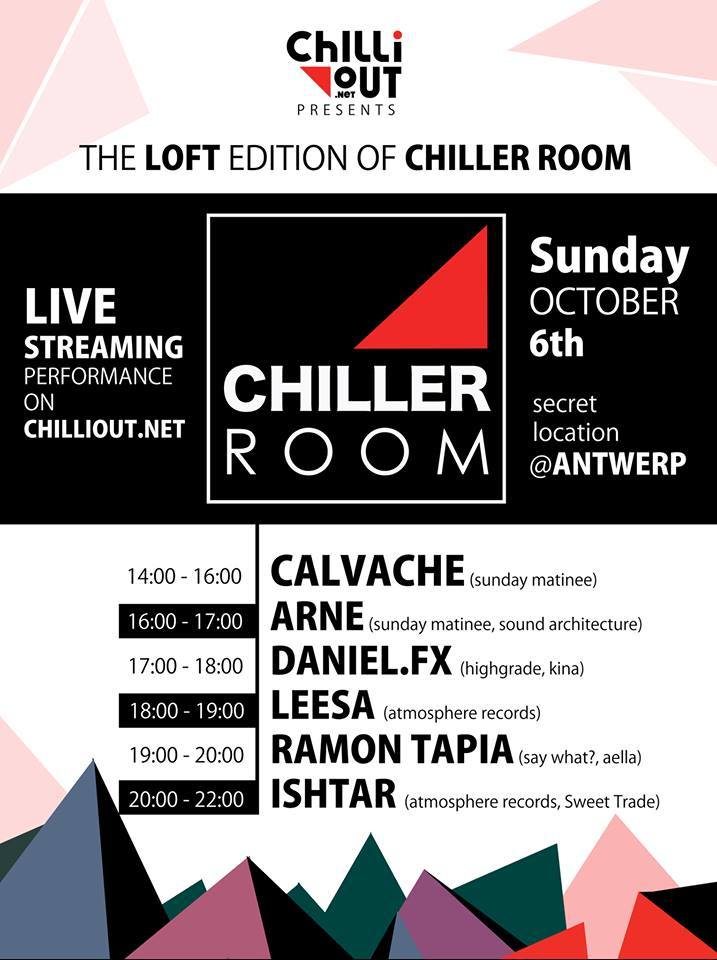 ( Say What? /  Greatstuff recording / Snatch! -BE )
Wow! Ramon Tapia in the Chiller Room!
An amazing artist and amazing man!
What do you get if you take the offspring of a Dutch woman and a (literally) revolutionary Chilean musician and steep him in the musical climate of Belgian techno in his formative years? Ramon Tapia was the result of this rather unique combination of circumstances, a producer whose eclectic past and upbringing combined to create one of the freshest sounds in techno music of recent years.
https://www.facebook.com/ramontapiaofficial
,