Chiller Room Shoeless Edition
Sunday october 6th 2013, one loft, happy party people, good music, good sound no shoes...
LEESA in The Loft (Antwerp)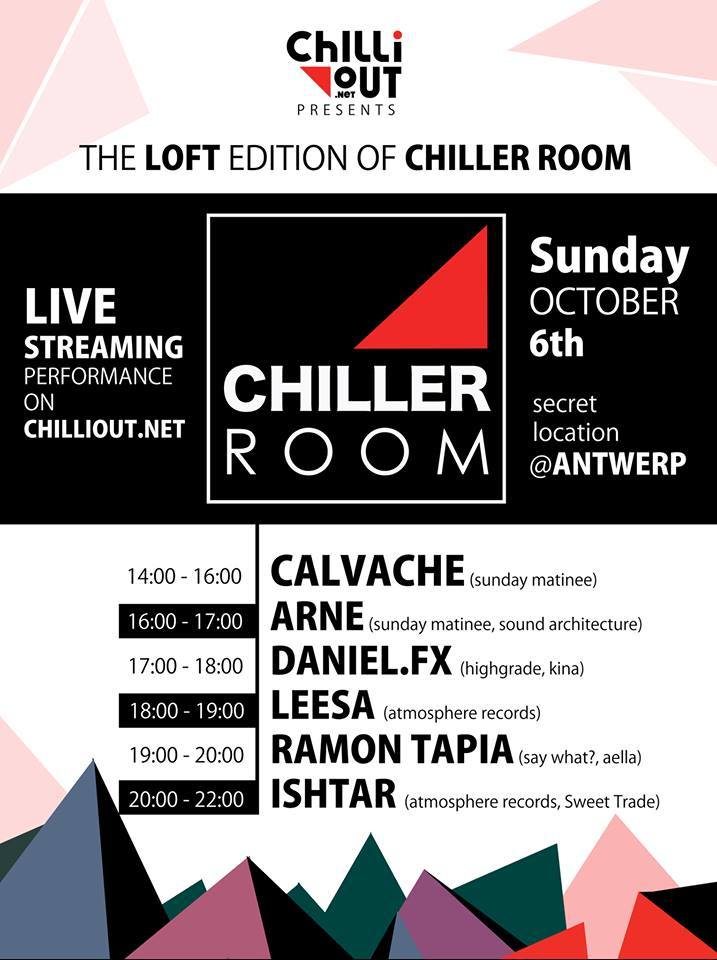 LEESA
(Atmopshere Records)
Talented young lady doing good things with tech house, techno and deep house. At the very start of her career, she won a couple of DJ contests and from then on, she sat on a musical rollercoaster. She already has released 4 EP's on the belgian Atmosphere Records label.
Leesa played at numerous well known venues such as Café d'Anvers, Decadance, Culture Club, 10 Days Off, Laundry Day, I Love Techno 2011 and many more. Little by little, she's conquering other countries as well: Norway, Germany, France, Corfu,…
When the Switch radioshow on Studio Brussel did their first special on female DJ's and producers, Leesa was invited together with ao Ellen Allien. Since 2012, she is a Playground resident.
General Management & Press:
jochem@atmosphere-records.com
info@thebeatclub.be
Worldwide Bookings:
bookings@atmosphere-records.com
Promos, remix & production requests: jochem@atmosphere-records.com
LEESA

,