Ghent's Finest Edition
Summer 2013, a sunny sunday warm like the sahara desert during the Gentse feesten. And Chiller Room was born...
Good music, sweet people and cold beer!
Dj's @ work:
STEVE ABOT in Secret location in Ghent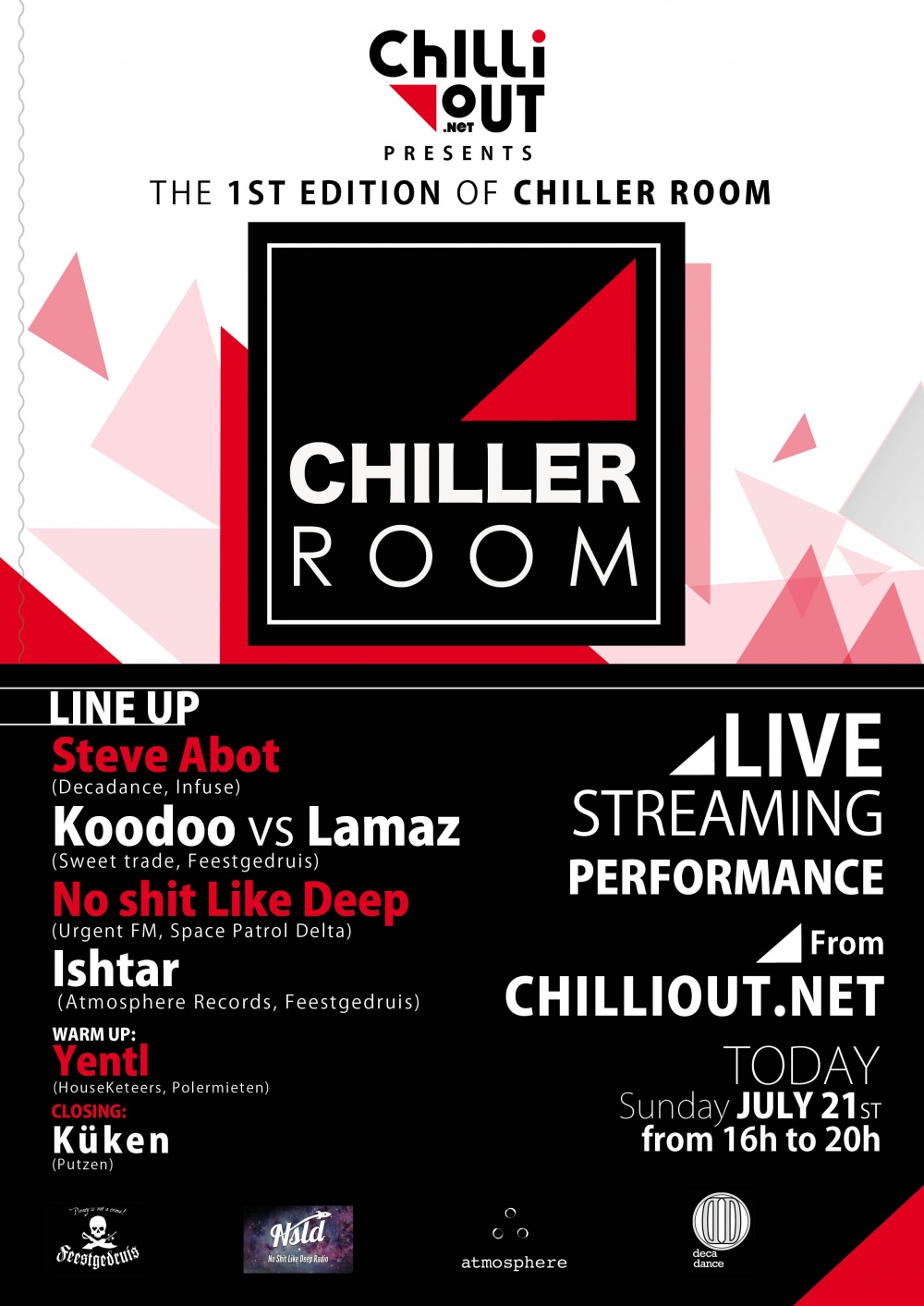 STEVE ABOT
(Infuse / Deep Tech Records)
Steve is a Belgium based DJ/Producer.
He is famous in his hometown Ghent, as he plays a lot in one of Belgium's finest clubs,Club Decadance (Ghent).
His productions are played by tINI, Enzo Siragusa, Seb Zito, Chris Lattner, Hector and other famous dj's throughout the world.
His passion for underground music and producing began when he was a young boy. Seeing a lot of great electronic artists like Sven Väth, Richie Hawtin and Ricardo Villalobos doing their thing, he became aware this would be his life's passion.
His first releases will be out soon on a few big labels and other fine work is following in the near future.
He is a busy bee, making his statement in the electronic world.
Check it here ons Soundcloud!
http://soundcloud.com/steve-abot
For Booking Contact :
steve_abot@live.be