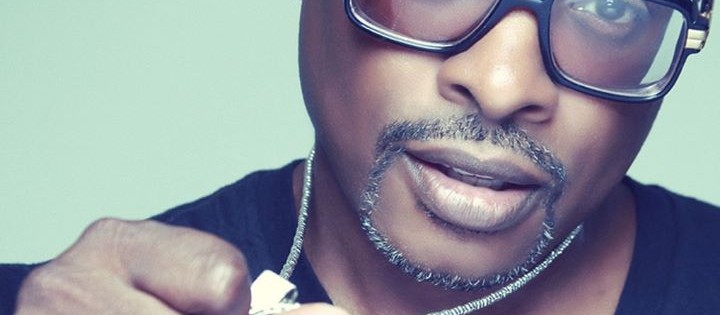 FlashForward Hip Hop: Jazzy Jeff (US) + Grazzhoppa (BE) + Dj Sonar (BE) + End Of the Weak Belgium 1st Season
FlashForward Hip Hop: Jazzy Jeff (US) + Grazzhoppa (BE) + Dj Sonar (BE) + End Of the Weak Belgium 1st Season
start 2015-04-18 @ 20:00
end 1970-01-01 @ 01:00
locationRockerill in Marchienne-au-Pont
C'est une icône du Hip Hop East Coast que le rockerill accueille pour cette FlashForward printanière… Le Prince de Bel Air, ça vous dit quelque chose? L'homme qui était derrière toute la production des succès de Will Smith a marqué l'histoire derrière ses platines depuis la fin des 80′s. En guise d'intro à cette soirée, le concours End Of The Weak s'invite à la Providence. Les maitres de la cérémonie seront Grazzhoppa et Dj Sonar!
▼ Jazzy Jeff ▼
Depuis 1985 et le succès de « Dj Jazzy Jeff et le Prince de Bel Air » avec Will Smith, ce dj a prouvé mainte fois sa production innovative et ses talents derrière les platines. Après son hit de 2002 « For Da love of Da game », Jazzy a recu plusieurs réponses pour ses projets dont plusieurs nominations aux Grammys et aux American Music Awards. Une réelle légende du Hip Hop de la East Coast.
https://www.facebook.com/djjazzyjeff
▼ Grazzhoppa ▼
Grazzhoppa (DJ, Producteur) a attrapé le virus du hip hop en 1984. Après avoir gagné de nombreuses battles entre DJ, il est devenu champion du European DMC en 1991, du Belgian ITF en 1998 et s'est classé troisième au championnat mondial ITF en 1998.
Il tourne actuellement avec "Gemini", le deuxième album de MO&GRAZZ. Il fait des DJamsessions et diffuse son nouveau set "Back to Scrach" by DJ Grazzhoppa et DJ Bigband.
https://www.facebook.com/pages/DJ-Grazzhoppa/26503105125
▼ Dj Sonar ▼
https://www.facebook.com/SONARTHENEWPLANET
▼End Of the Weak ▼
Le End Of the Weak (EOW) est un tremplin hiphop mondial mais surtout un concours de MC reconnu désormais mondialement.
Véritable détecteur de talents créé aux États-Unis en 2000, et maintenant présent dans une quinzaine de pays dans le monde : U.S.A., U.K., Uganda, France, Suisse, Espagne, Italie, République Tchèque, Canada, Brésil, Allemagne, Philippines, Suède et Belgique à partir de 2014.
https://www.facebook.com/pages/End-Of-the-Weak-Belgium/768860963187251
Prévente: 12 €
Prix sur place: 15 €
Réservation en prévente via:
https://www.themisweb.fr/rodwebshop/fEventChoiceIsMade.aspx?idstructure=0300&idevent=1544&ProfilAReset=y