Chat with Yo Montero before DonnerWetter
07/06/14
1.     How exactly did you come up with the name "Yo Montero"?
I'm not sure that's typical in France, my real name is Yohan Hernandez. My friends called me Yo from a while… Montero comes from my gran mother's name, my dad from Spain was Hernandez-Montero, I think Montero sounds better for my nick name, and has a real sense to me.
2.     Every artist has his own story regarding his or her roots where it all started for them. Probably you've got a story too. How exactly did you start with being a dj and a producer? And when exactly did you develop your crush for music?
You are talking about roots, that's it. My dad was disc jockey when he was 20 years old. He stopped few years later but had turntables at home. He was listening lot of music as The Rolling stones, Supertramp, The Beatles, The Pink Floyd… when I was young. I was already playing and scratching vinyl, he didn't like that so much (laughs). Just to say music was always there, and when I was 15 years old, I made music for friend's birthdays or schools parties. When I was 17 I had my first experiences in clubs playing house vinyl. I had a first residence in my town and started to live by music. I started to produce with some software, but I started seriously some years later on Cubase.
3.     Beside the artists in minimal and techno that influenced you, there might be other artists or people that gave you inspiration to get as far as you stand at this moment. Which people do you call the most important sources of influence for your career and why?
The first clubs where I played were generalists, I was playing few kinds of music but not what we were used to hear at the radio. I was searching vinyl and I was already attired by new electronic styles as Daft Punk, Laurent Garnier, Etienne de Crecy, Fat Boy Slim. One of the first mixes I saw on video from Jeff Mills was really something special for me, was the one on  the DVD "Exhibitionist" in 2004. I think this video changed my life and I started to listen more underground sounds. I think if I have to talk about somebody beside artist influences, my cousin Jerome was also dj and is important for me. We didn't have contact for some years, after this we went to the same school for a year. This year I went all days to mix at his home and he taught me a lot on how to play with vinyl.
 4.     Nowadays, there are a lot of young people who try to find their way into becoming a producer or Dj, but not many succeed in it. The reason that more people try it, is because of the better access to various tools, and more in particular, the access to software to create music. What do you think about this? Is this a good thing for the already over saturated world of producers? Or do you think otherwise?
Good question… I think the electronic world music has really been opened up for a lot of people. For some years, many producers are releasing stuff and I don't think it's something bad. I just don't listen to all available music, and search more than in the past to find fresh good producers. Styles are also like groups of people who are sharing similar tastes. More and more producers and djs also means more and more people who will like electronic music. Free to them to think who make good music. We just have more choice and quality often make the difference. We are in 2014, internet is in the heart of our work, access to music is quick and easy. The access to produce is also easier than from other years with lots of videos, tutorial and plugins. That also opens links for some countries to access to electronic music world. I think I'm part of the thousand DJs and producers who are just evolving during the years. The most difficult thing for an artist is enduring through the years, to keep quality to have a long career, that's the way.
5.     What tools do you use to make your music? Do you use hardware? If so, what's your favourite piece of hardware?
As I said before I only use software and controllers. I would like to have real machines, but it was more easy from years to work on plugins, test a lot of different sounds, synths, change them when you want a new one,…keeping quality today not so far away from an analogue sound.  And it's more accessible!
6.     Suppose that minimal, techno and house didn't exist in this world, with you still being a producer. What music would you be producing and why? And is there any music that you will produce, other from the style that you have now?
At the very beginning I "produced" some hip hop beats, ambient and electronica with down tempos. But I was quickly interested in techno stuff. I don't think today I can live without this
Style of music. So, suppose that minimal, techno and house music didn't exist, Yo Montero surely wouldn't exist…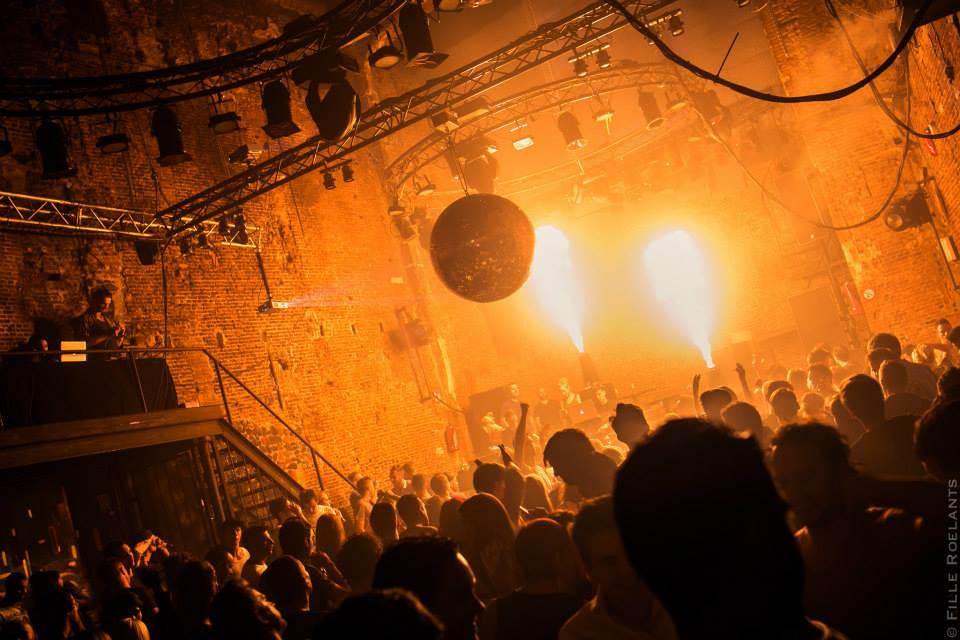 7.     Last but not least: if you were to describe a set of you to someone that doesn't listen to electronic music, and you're not permitted to play an excerpt it, but only can use words, how would you describe it? You may be as colourful as you want, and may even use any metaphor that comes up in your mind.
Explaining music with words is never easy. It's much more like putting words on a set when you know that our main work is making the people dance without any kind of words.  I'm trying to tell stories with my personal feelings, and I like to bring the people into my "musical world" increasing the intensity all time long. In some albums from other kind of music, the beginning doesn't have the same intensity than the end because a story is behind and some people can feel it. I always try to find tracks who will works perfectly together to keep the groove on and I guess groove is the main subject of my sets.
 interview Pumpie
Pics Fille Roelants Photography
Chat with Yo Montero before DonnerWetter,
IN SOUND
Open in popup