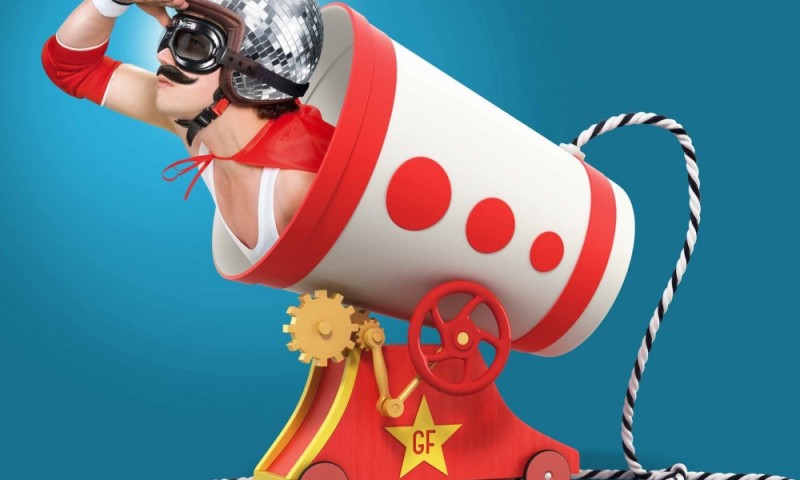 ! GENSCHE FIESTE !
09/08/13
Yeah Yeah Yeah … What a terrific 10 days it's been again!
"Hot since 1885″, this year the Gentse feesten got kicked off Saturday July 20.
And they kicked off in style ! With the sun on its side, the city of Ghent was transformed once more into a huge folk festival with a wide variety of entertainment, to discover at every turn.
Don't really know anything about those Gentse Feesten?
We'll try to hook you up with some basic knowledge!
BASIC:
Top5 Gentse Feesten-hang out places
Essentially, the Gentse are 10 days of people gathering and having a good time, with endless possibilities to rejoice in music, culture and art. Numerous stages with live performances throughout the city, delicious food & drinks from every corner of the world, parties, chill outs, creative talents, and so on!
This city festival's a feel good tradition where everyone's welcome (although people from Sint-Niklaas and Holland must endure a little teasing from time to time).
First and foremost, it's just an ultimate clash of authentic Ghent with worldwide culture!
5-//Polé-Polé ;
You'll discover the exotic scene of Polé Polé at one of Ghent's most popular places: The Graslei!
This one's probably the most colorful and cheerful event you'll find. Surrounded by Latin-American-Afro vibes (and a whole bunch of mojito's) the sun's always shining here during 'the Gentse', in the centre of the city!
Not really into Latino or African music? Don't worry. Every year the program offers a large range of different genres: Pop, reggae and house music as well as balkan & hiphop sounds.
If you're not too claustrophobic.. just go see for yourself!
Some Belgian headliners of this year's edition who you might want to check out [if you dig quality music from the heart] are Buscemi, Antwerp Gipsy Ska Orchestra & Sarah Ferri!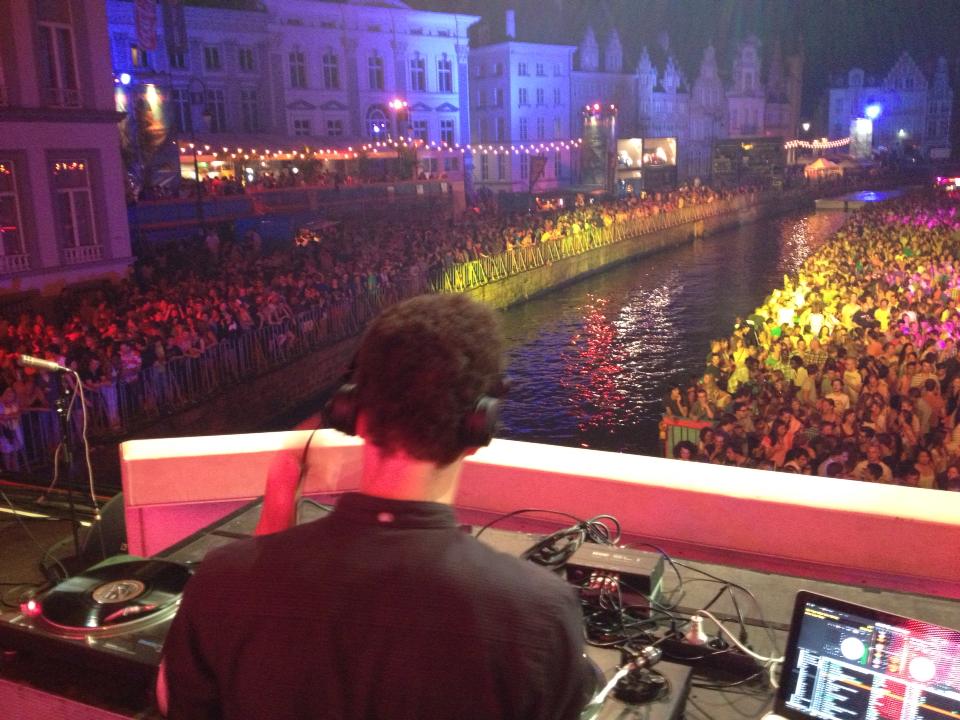 4//Boomtown
A little more alternative-minded, Boomtown's been providing an interesting program  for over more than 10 years now!  Names like Spinvis, the Bony King of Nowhere, Ian Clement, 't Hof van Commerce & The Van Jets made 'De Kouter' swing again!
A few years ago, when this event was still to find at another location (Oude Beestenmarkt), it opened the eyes of Belgium to the sound of Bonobo! Just a personal thanks for that to the organization !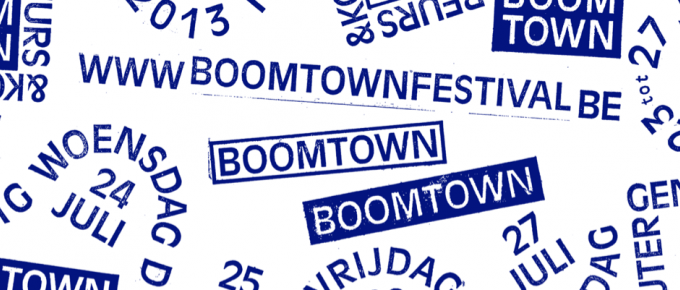 3// Baudelo:
This 'Rancho Relaxo' – area forms a happy place where about anything can happen. Eat Belgian mussels, have a nice Moroccan moment in the beautiful tea tent or a deliciously refined Hoorens coffee. Watch the 'Jonge Wolven's (Young Wolves) upcoming talents or dance 'til you drop at the music stage in one of Ghent's most cozy and young-minded parks. Definitely a must-have-seen hangout spot !
2// 10 Days Off:
The place to be for all electronic music lovers!
Essential artists of the House, Techno, Electro, Drum&Bass , IDM & Dupstep scene perform at this classic & famous party organized by 5voor12 (Petrol).
Every night during the G.F., except for Tuesday, our reputable VOORUIT building became the place to be for all music lovers to dive into the sounds of absolute top notch names like Dusky, Todd Terje, George Fitzgerald, Gui Boratto, Tale of Us, Hudson Mohawke and Metro area.
The closing set of this 10 night-series was covered by one of Ghent's finest house duos; No Shit Like Deep!
And they closed that shit good, following Julian Jewel and Maceo Plex!
Ooh, what a night !
1//Flashmarkt:
A term only used during these ten days of madness, in all other circumstances it carries the less provocative name of ' De Vlasmarkt'. People might tell you this is where the magic happens.
In concrete terms; imagine a (triangle-looking) square completely surrounded by bars, crowded with people who'll watch the sun come up while drinking (about the 20th) beer or a good old Flashmarkt-Irish coffee.
And imagine this phenomena extending day by day.. Man oh man.
Party tunes until 8am were organized by Charlatan Deluxe.
The 'BOTRAM'-kraam provided a good midnight snack as always! Real Belgian sandwiches with cheese (Koas), an egg (Eitse) or Uuflakke. To truly understand the latter when you're not familiar with Gent or the Feesten, please visit Gentse feesten 2014.
INSIDERS:
How about some more specific advice?
Where was the party and the music at?
Word on the street was quite ON about following events…
Recondite @BAAR
On August 23, people were happy to see 'Recondite' come to BAAR. This Berlin based producer got noticed by Belgium not so long ago. February 8 of 2013 he got invited by 110bpm to perform at Tales, Brussels. With his smoking beats he blew the minds of the eagle eyes (and ears) who noticed him soon enough to catch him over there. During the Gentse feesten, he did the same thing @Baar. The place got so damn hot he almost literally made us vaporize! Be sure to keep an eye on this bloke when you like your beats solid & deep. Real soul food for sure!
Baar's a startling new establishment where the concept of restaurant, bar and club are united!
The astonishing interior design is absolutely a must've seen!
Not to mention the 14 different possibilities of Gin-Tonic combinations.
Recondite: www.residentadvisor.net/dj/recondite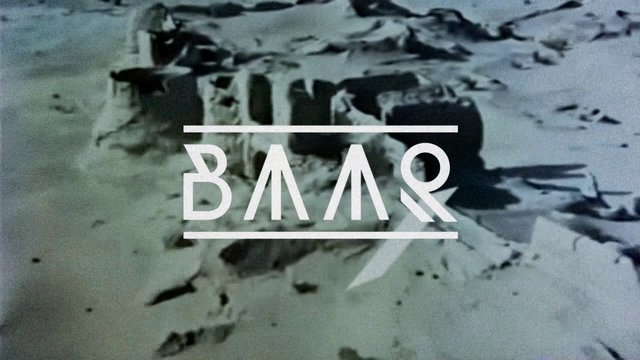 Baar: www.baar.be
110bpm: www.facebook.com/110bpmofficial
To be bored on The National Holiday of Belgium <July 21> was made impossible once more!
For the 3th year in a row, We Play House (the renowned Ghent based House label), and Antwerp's Feiern teamed up to provide us with a wicked boat party!
Feiern: www.facebook.com/feiern
WPH: www.facebook.com/pages/We-Play-House-Recordings-Official
Summer Camp
This party-playground delivered with 11 days of madness!
Organized by Decadance and Culture Club, the location of the 'Oude Vismijn' was converted into some awesome kind of 'Pop Up Club' !
Freshly sprouted,  these two classic Ghentian clubs  supplied a huge line up composed with international djs such as Mark Broom, Green Velvet, Dustin Zahn, Bakermat!
But as important are the supporting local acts like  Pete Howl, Lenimal, No shit like Deep, Seba Lecompte and many more!
Be ready to kick some ass next year if you missed out !!
www.facebook.com/summercampghent
Every edition of the Gensche Fieste brings us something new and unique. This year, we didn't have to look far: The first episode of the Chiller Room.
Organized by the ChilliOut team, this inspired-by-boiler room idea succeeded quite well in our own beautiful town of Ghent with our own local dj-goodfellas !
The very secret location and the very hot sun brought our Chiller Room public & dj's to the boiling point as well!
At all possible levels… it was HOT HOT HOT !!
On the line up were Steve Abot, Koodoo & Lamaz, Ishtar & No Shit Like Deep !
The closing set was taking care of by Küken.
Check it out for yourself !  Few words needed for this one.
Check the videos : www.chilliout.net/chiller-room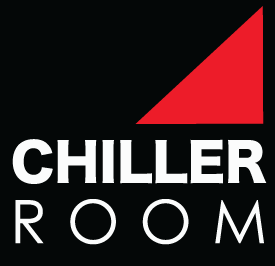 A lot of keeping an eye on for next year!
After report written by Yentl Merckx
! GENSCHE FIESTE !

,