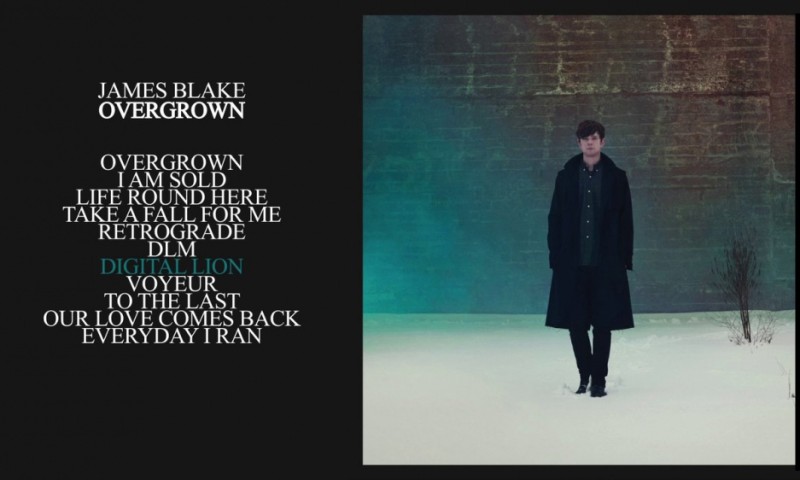 Has James Blake overgrown?
15/08/13
James Blake, the London-based post-dubstep producer is back on the track with a new record titled Overgrown. In 2011, he released an eponymous opus which has been acclaimed by the critics, but not quite by the public in an era dominated by teen pop and electronic dance music. The public discovered James Blake with that strange videoclip for Limit to your love, a version of the Canadian musician Feist's song.
On this record, the new tracks are not bad at all. If you liked his first one, you should appreciate this one. If you found James Blake annoying on the previous one, take a listen on this album, some tracks could amaze you…or not!
After the relative success of that debut album, Blake was faced with a dilemma: to realise a silly electro-pop-dance album to reach a larger audience, or go on in the same way with this particular mix of Dubstep and experimental Electronic music. He chose the second solution for his sophomore album. Regarding the title "Overgrown", we can assume that James Blake became an adult and this album is the coming of age, in other words, less audacious, less exalted with a certain lack of originality. No way! This album has roughly the same sound as the previous one, but we can detect some signs of diversity. This album includes more R&B and Gospel influences than his self-tiltled debut album.
This record features two guests: The electronic gourou Brian Eno on Digital Lion and the rapper producer behind the masterpieces of the Wu-Tang Clan, RZA on Take a fall for me.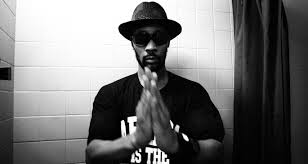 To discern all the subleties of that album,  listening with headphones is highly recommended. This music is not made to be broadcasted in public places except as sonic background in a boring sunday afternoon brunch in a trendy bar full of snobbish art-school students dressed as hipsters as if we were still in 2009.
The album starts with Overgrown, in the same style as in 2011: whiny vocals on a well-worn trip hop sound that sounds like a b-side that Massive Attack wouldn't dare to release. Let's hope that the rest of the album doesn't embark us in the same boat because this track is so boring. With the second track I am sold, we  stay in the same style: a bristolian sound with no surprises… Let's skip to the next piece. Life round here is the first surprise, on this song the skinny singer-songwritter from London decided to give up singing like a  dying bird and puts a crooner costume, which fits him quite well, he's nearly persuasive but old habits die hard. The sound reminds the collaboration between Timbaland and Aaliyah in 2001 on We need a resolution.
The fourth track is Take a fall for me featuring RZA. This track sounds like something between spoken word, hip hop and neo-soul, this track has nothing to do on this album, because it's too hip hop oriented. It would be perfect on a GZA album.  Retrogade is a  soul-pop balad played in piano with soporific vocals, very boring, and the chill-out synths don't catch my attention. This track reminds me why James Blake's music could be annoying. DLM  is a gospel track, James Blake singing on a piano with a background choir, that's not my cup of tea. Next! Digital Lion managed to arouse my interest. This is the collaboration with Brian Eno. This track is the most experimental track of the album and in my opinion the best one. It's cavernous electro music, with a purring bass. In the middle of the track, beats that seem to come from Radiohead in their Kid A/Amnesiac era arise. This track is a success but we can't really sense Eno's contribution. Voyeur is a funky minimal techno track, another good surprise from James Blake. It starts like a silly r'n'b track with the traditional piano notes. After one minute of whining, the funky beats arrive… let's dance ! Special mention to the heavy sounds smash into our brains in the best way and on a very welcome feature. To the last, a traditional balad in James Blake's style, brings nothing new to the table but it isn't unpleasant. Let's jump to the next track. On Our love comes back, the vocals prove to be more efficient than sleeping pills served with an insipid dub-trip hop background that could be found on a 1998 chill-out compilation in a time just after trip-hop was all the rage and became a sonic background for commercials and lounge bars. With the bonus track titled  Every day I ran , all hope aren't gone. Blake's returns to his first love for UK garage and dub. This abstract piece is based on jamaican vocals sampled. This track reminds me of the music of that 17-year-old talented Californian producer performing under the pseudonym of XXYYXX.
In a nutshell, this album is not a failure, it contains good surprises but we are far from the Coexist, the second masterpiece by the XX . In the post-dubstep battle, James Blake is clearly overcomed by Jamie Smith, leader of the XX.
Written By Adrien Festraets
Has James Blake overgrown?

,