Hysteresis: industrial / rhythmic noise
11/12/13
Hysteresis are an industrial / rhythmic noise band from Antwerp, Belgium.
Manifest, already their 4th album, was released last year in October on the german label "Hands".
Muscular midtempo beats, hyperactive breakbeat stabs, heavy bass riffs, cinematic melodies, political samples and lots of sounds lifted from the Rave/Hardcore gene pool are to be expected when you want to listen to this album.
" a fine example of modern bass music tapping into its various traditions. Imagine The Prodigy had further explored their experimental ideas on "Jilted Generation", or the Big Beat genre had taken a turn into Avant-garde alley, the result could have been something like that "
Chilli out had a chat with the producer of this mind blowing underground electronic music.
· How did it all start for Hysteresis and which were your first musical influences ?
It all started with the love for music and a lot of partying. Also Fatkat, a local record store, had a big role to play. This is where I first came in contact with industrial music. When I bought an album of Ah Cama-Sotz a new world opened, I was immediately hooked! It turned out to be a gateway to other interesting genres of music and soon I discovered producers like Converter, Imminent and many more.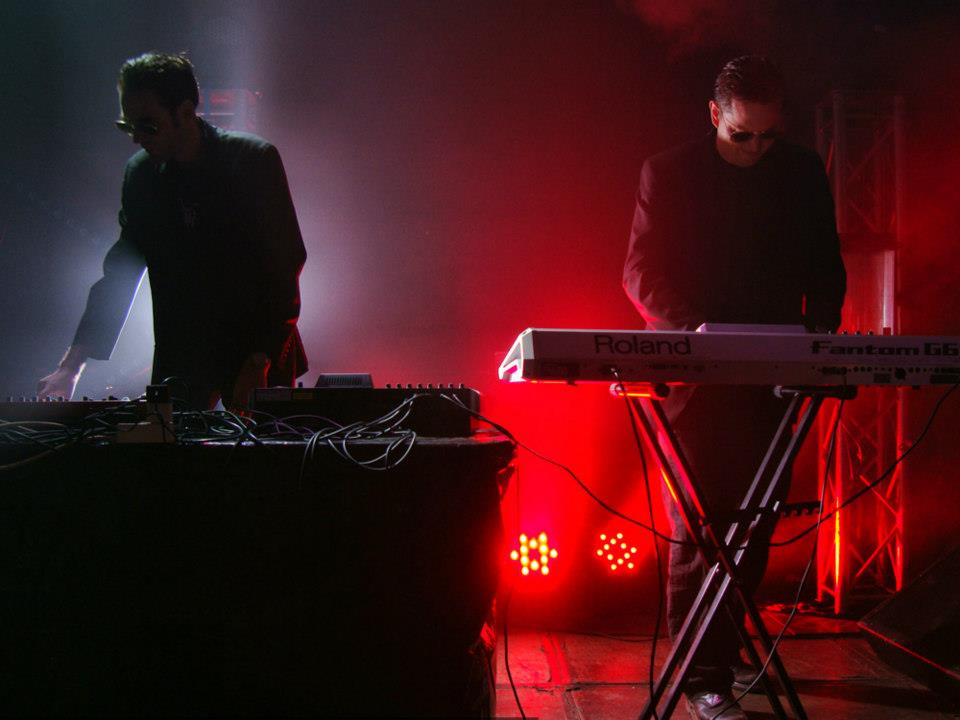 In 2003 I went to my first industrial concert in East Germany. Ah cama-sotz had to play and I didn't want to miss this. The good first impression was made, I decided there and then to start to produce.
In the past I have had some musical education, I play guitar. Afterwards, I discovered the different possibilities that computers have to offer. This evolved into the uses of hardware, with which I am still working nowadays.
· Which gear do you use to make your music ? Did these change a lot during the past years?
I started with computers and sampled recordings of my guitar play. This proofed to be inefficient when I was playing live, so I choose to radically change from computer to hardware. This wasn't an evident choice because, in comparison with a computer, hardware is much more complex to work with.
Nowadays my basic hardware is a Roland Fantom G workstation. It has the same possibilities as computer (sequencer, synthesizer, sampler, …).
you can also plug in your midi keyboards and last but not least, the sound is amazing and it never crashes.
In my studio I also use an HD recorder from Tascam and several synthesizers like Nord, Moog (little fatty), mono machine, my guitar off course and some analogue effects like distortion and compression. I don't use plug-ins anymore.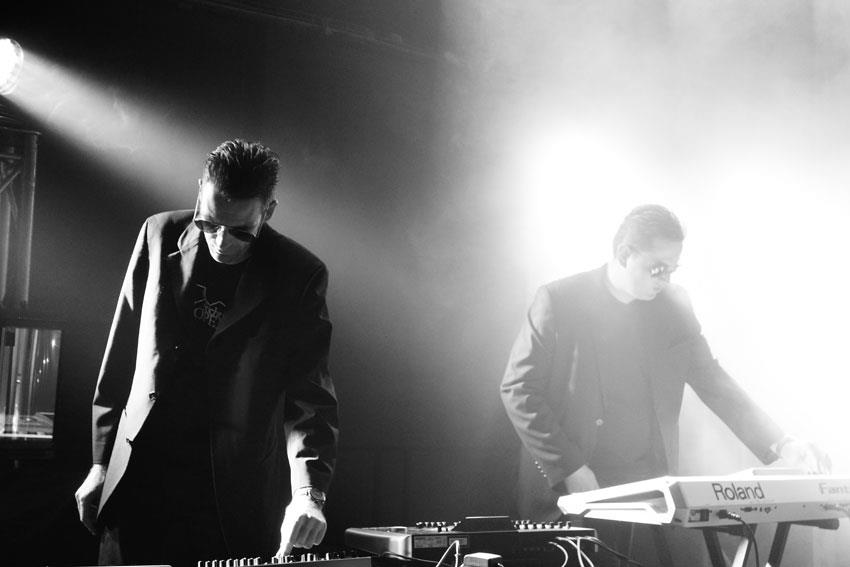 · I can imagine it's more fun to use hardware than computers.
It's totally different. Sometimes I miss computers, for example if I want to produce the exact sound I have in mind, computers are less difficult to get there.
On the other hand, if I use hardware I can find every separate note again when my track is finished, this enables me to change the sound afterwards, if I should choose so. It makes producing more easy for me.
· Both your last album 'Manifest' and the previous one 'there is no self' were released on the German label Hands, while your first 2 albums were released on the Belgian label Spectre. Why did you change labels?
In 2004 we organized a party in 'Scheldapen', a squat in Antwerp, with names such as Ah cama-sotz, Imminent, Frames a Second and Hypnoskull. We played first. The label manager of Spectre (a non-profit organization) liked our music and proposed to make a track for a compilation album ('Angst'). This was our first track. In total we made 2 albums for this label ('Measures Chaos' , 'will + representation' )
After a while, the label ceased to exist because of the unsustainable(?) competition with mp3 downloads. Luckily for us, we were soon picked up by Udo, the manager from the german label Hands.
· Can you explain how your music comes to life ? Do you have certain rituals while producing music ? How do you begin to work on a track?
I am inspired by a lot of sounds, it can be a sequence of notes, noise..
When I don't listen to music for a while, the inspiration comes, almost like an itch, and I have no choice other than to do something with it.
When I get inspired, I go home and start working. The sound in my mind probably is gone by then, but it comes back when I start to work.
Sometimes I begin with checking out a synthesizer, sometimes I only have a rhythm in mind, other times I start with a breakbeat. It depends.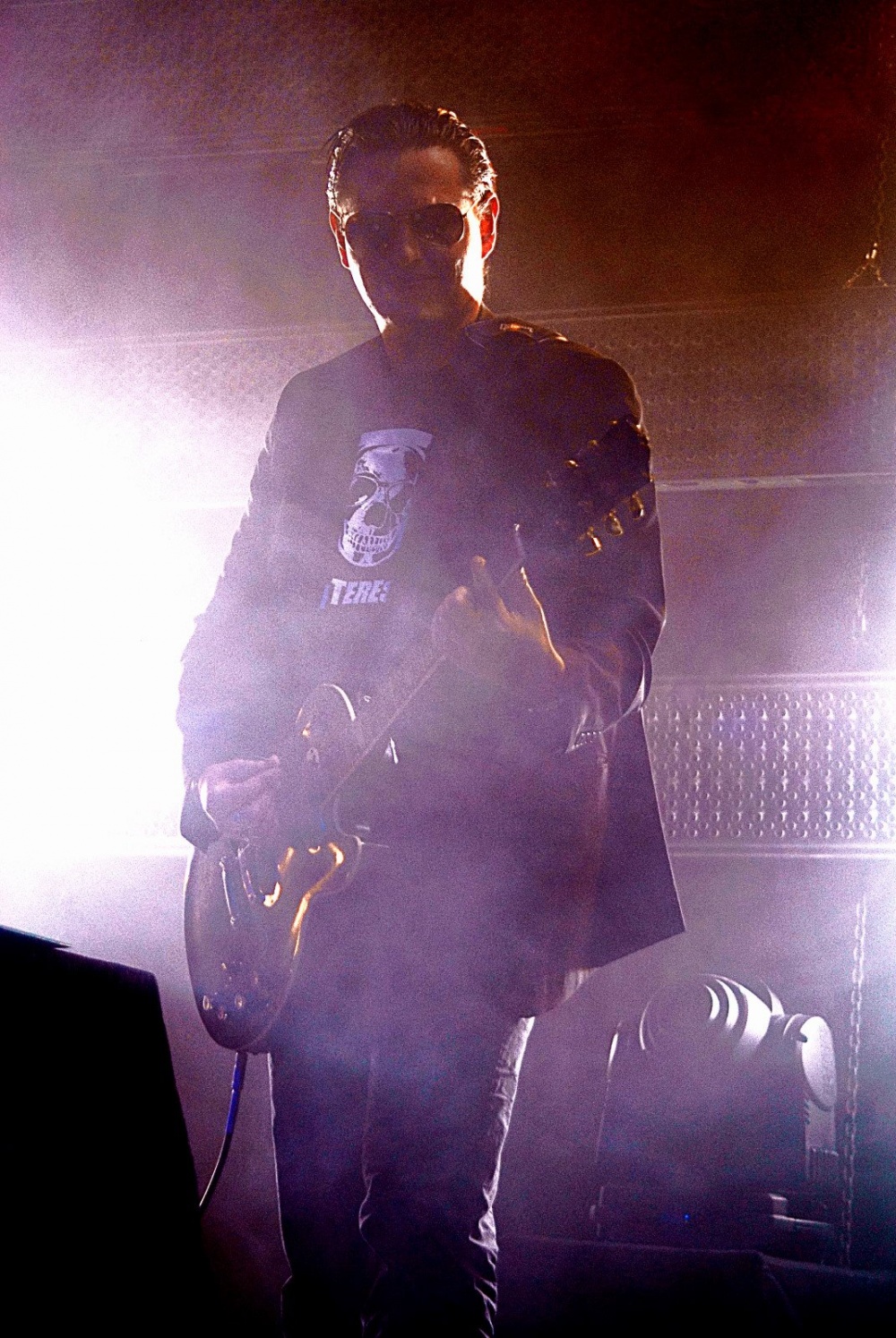 · I saw you perform @ Machinenfest 2012 in Germany. Do you play in Belgium as well? Where and when can we hear your kind of sound ?
In 2011 Shadowplay festival had a second stage called Factory Noise where we played. Unfortunately they had to cancel in 2012. I hope they will be back in business this year because I really enjoyed this festival.
In Brussels you have la Fondation Sonore, they also give industrial/noise parties. In my opinion, there are not enough industrial parties in Belgium, that's why we play mostly abroad.
If you want to hear industrial in Antwerp, you have to look very hard. Maybe you come across this music when you hang out in the gothic and metal scene. Weird in a way, because Belgium has a lot of talented industrial producers. Luckily there's Radio Centraal, where industrial also gets airplay.
This summer we have to play in Holland, at a festival called Summer Darkness.
I hope in the future we can organize something in the new venue of Scheldapen. They're going to restart at a new and promising location and they have an open mind towards alternative music.
· How would you describe your music ?
It's difficult. Our last album was described as the purist's nightmare because of the many influences in it. For sure we're not faithful to genres. I may like breakbeats at 180 bpm, at 80 bpm, techno beats, pure industrial, anything I feel like actually. I just don't want to repeat myself. This is appreciated by some, not by all.
 If you listen carefully, you'll notice some psy trance/techno influences in our music, however completely distorted and a lot darker.
I like to listen to every music style available, classic stuff, avant garde, you name it. I only want to make sure I get in contact with good music, and good music is not bound by any genre.
· Let's talk a bit about your city, Antwerp. What places do you recommend to visit.
I like to have a drink at the the 'rode 7'. It's an establishment at St. Jansplein, 2060 Antwerpen. It has a lot of history, it used to be the headquarters of the communist resistance in the second world war.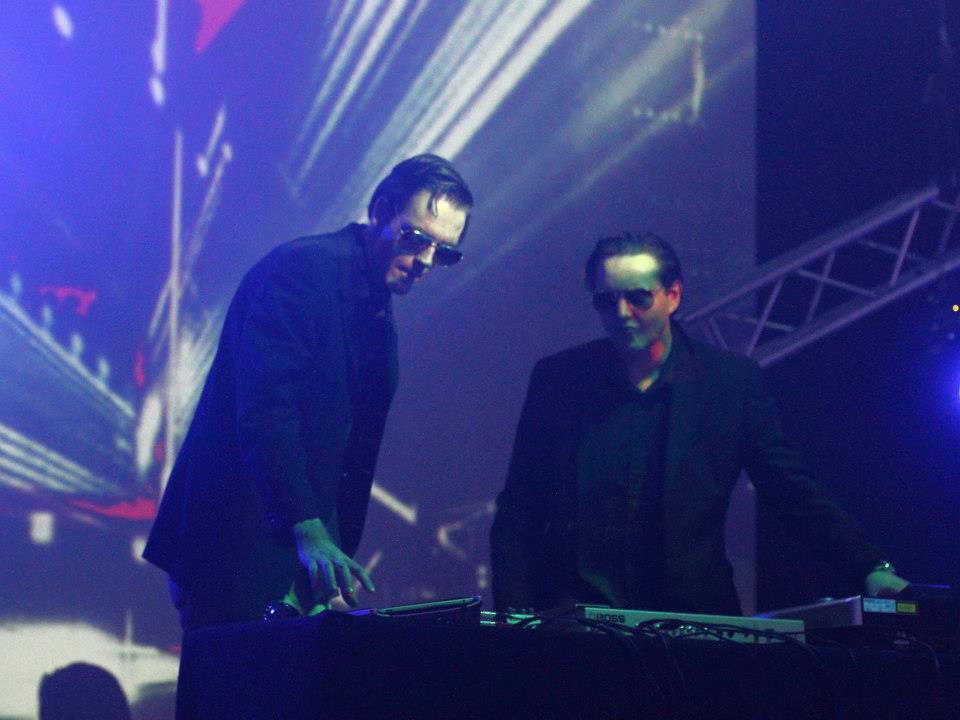 · Where do you go to when you want to party ?
In a way, I always want to stay in touch with what's new, so this is why I also checked out the whole dubstep scene. It was very refreshing music at one point, but now I'm already bored with it. I sometimes feel so old at this parties J
However I think it's good there's electronic music that excites the kids. Surely this passion will inspire them to make some new refreshing music.
Now I'm thinking of it, you should check Zardonic, from Venezuela, he has an album called Vulgar display of bass, really good.
For me, I go to parties or festivals for someone I want to hear, it doesn't matter where that is. It can be anywhere.
· Can you give us a Belgian hidden pearl ?
Well, maybe it's interesting to check out the train station 'Gare de Bruxelles-Congrès' in our capital. A really cool place to have a party.
Thanks for the interview, take care !
By Dennis Lauwers
Hysteresis: industrial / rhythmic noise

,
IN SOUND
Open in popup