Items & Things @ Café d'Anvers
18/09/13
Friday the 13th… Maybe it would be safer to stay indoors…? No way!
Tonight Antwerp welcomes Detroit-raised starlette Magda, dj and producer; Marc Houle, live act and producer; and Nyma, Teheran-born dj and producer, for their label Items & Things Showcase in Café D' Anvers.
Reading about the label's vision, they're all about pin-pointing the uncommon, about new artists and pushing boundaries. With this in mind, I enter Café d'Anvers expecting innovative sounds mixed with the craziness we already know and love from Magda.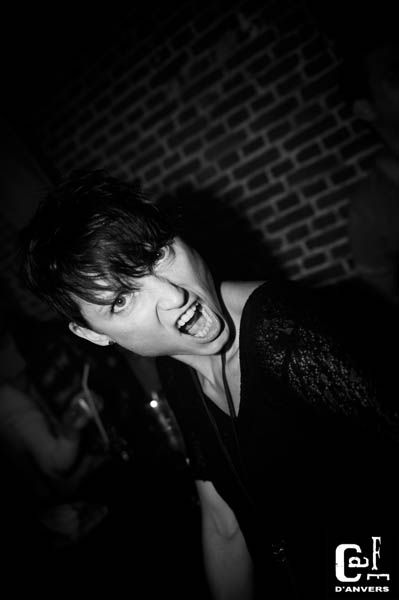 Entering the dark surroundings of CdA, I feel the same dark vibe that suits the sound so well.
The night starts off with Nyma warming up the crowd with warm pulsating beats, filling us with anticipation and wanting more…
The moment Magda hits the decks later, the club explodes! Magda herself is her usual picture of calmness. True to form she delivers a deep complex mix combining techno with bits of house and a few other surprises. Magda's set was deep, dark, industrial and so energetic at the same time.
The atmosphere was ecstatic. Magda gave us basslines, sonic twists and sexy back beats that ran through the brain, rushed down through the inner core and exploded out through your feet. She brought the house down!
By the end of her set she had steadily increased the tempo and swung the door wide open for Marc Houles pounding techno beats.
The crowd expressed their gratitude loudly as she made way for Marc's live set. We didn't get any chance to rest though, because Houle went to town with throbbing baselines and teasing loops, taking us to the wee hours of the morning.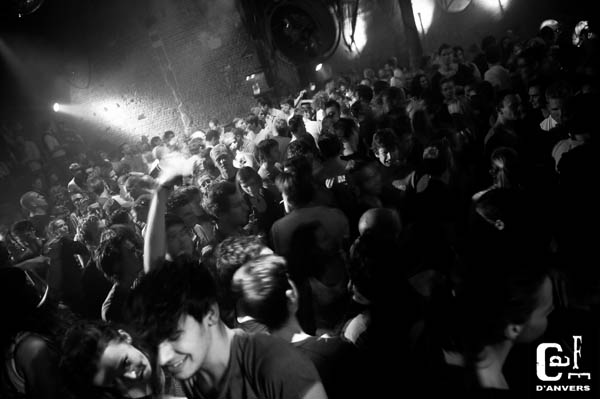 Items and Things was given a warm Antwerp-welcome that I hope they come back for soon! I wish them good luck on their South American Tour in October.
Thanks for a great night… can't wait for more…!
Written By Fiona Snow
Pics by Steven Lemmens
Special thanks to Labyrinth Productions for hosting this amazing night!
Items & Things @ Café d'Anvers

,