Once upon a time in the not so far west…
09/05/14
We gathered all our friends to enjoy some nice beats in a wonderfull venue. Luckily the sun joined us as well, spreading a glow over the place which really warmed you up.
Arriving quite early at the event, I was surprised to see the dancefloor already packed like that. Everywhere you looked you saw feathers or hats and painted faces, one more elegant than the other. That is one thing you can be sure of going to Thé Dansant: you're an outsider if you don't dress up… As always even the venue itself was decorated beautifully. Combine that with the sizzling tunes of the first dj, Honey Slave, and you knew it was on for the day. It didn't take this squaw long to start moving your feet, her set had something you just couldn't resist.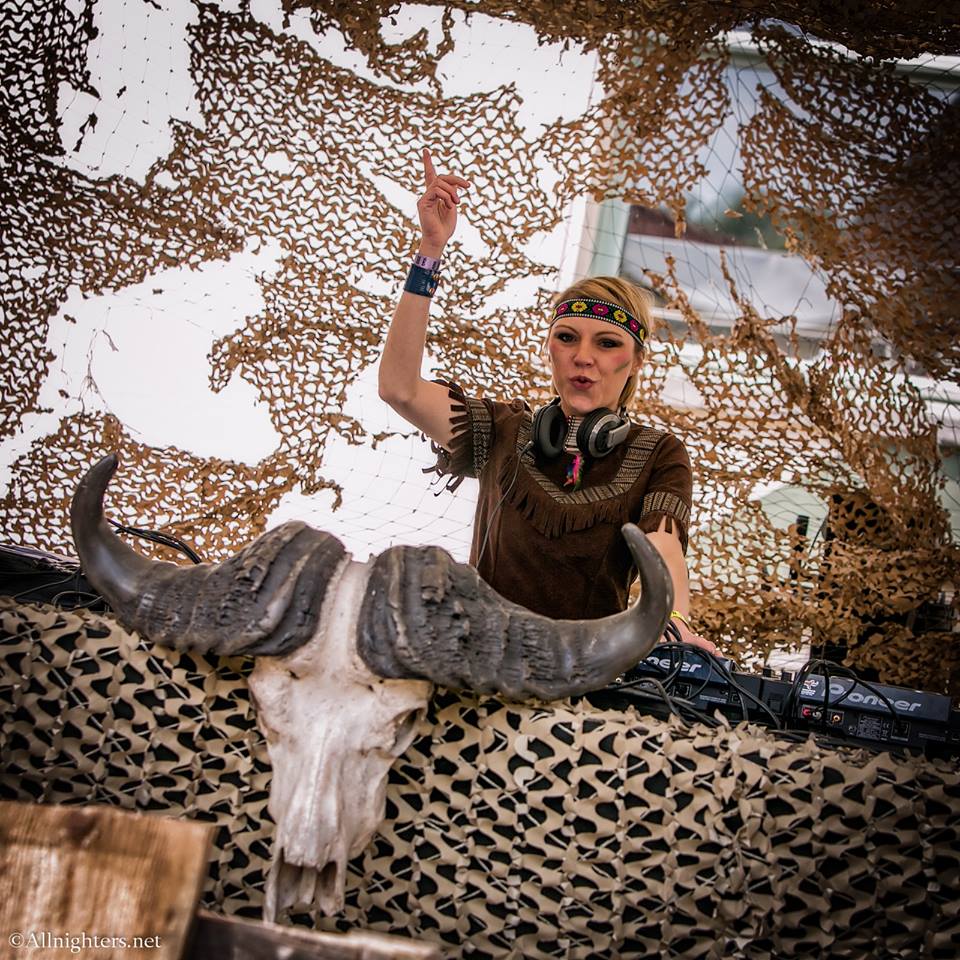 Next in line was Buffalo chief Koodoo whose rolling flow swept you away. The song with the indian voices made you feel like you were doing a raindance with Sitting Bull himself! He really put a nice energetic vibe in his set and it reflected onto the audience. You could see smiles everywhere…
Chief Ishtar lifted it up on a higher level. His groovy tunes had something hypnotizing, a deep minimalistic sound. By now the sun was shining at it's best, everyone was giving it all they had!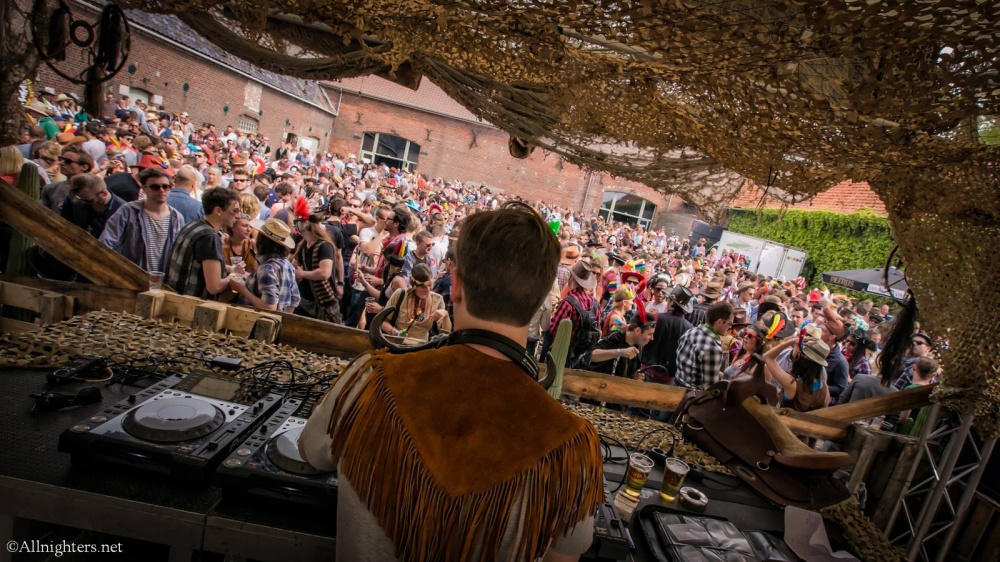 When cowboy Caspar took over, the dancefloor had exploded. For me the style switch literally was a switch, he had a less minimalistic vibe than the other tribe. So we started walking around and couldn't believe our eyes, this place seemed to be a playground for grown-ups! Time to unleash the inner child and the possibilities were endless: not only was there a mechanic bull, you could also explore the trampoline as well as the bouncy castle. For me the hamburger stand immediatly drew my attention and we enjoyed it next to the little pond, very chill…
At the moment I was completely ready to hit the dancefloor again, Dennlav started to play. Curious for his first appearance at Thé Dansant, the irresistable groovyness of his set made my body burst! What an interesting sound! The beats were fresh, the build ups psychedelic and before I knew it, it was finished.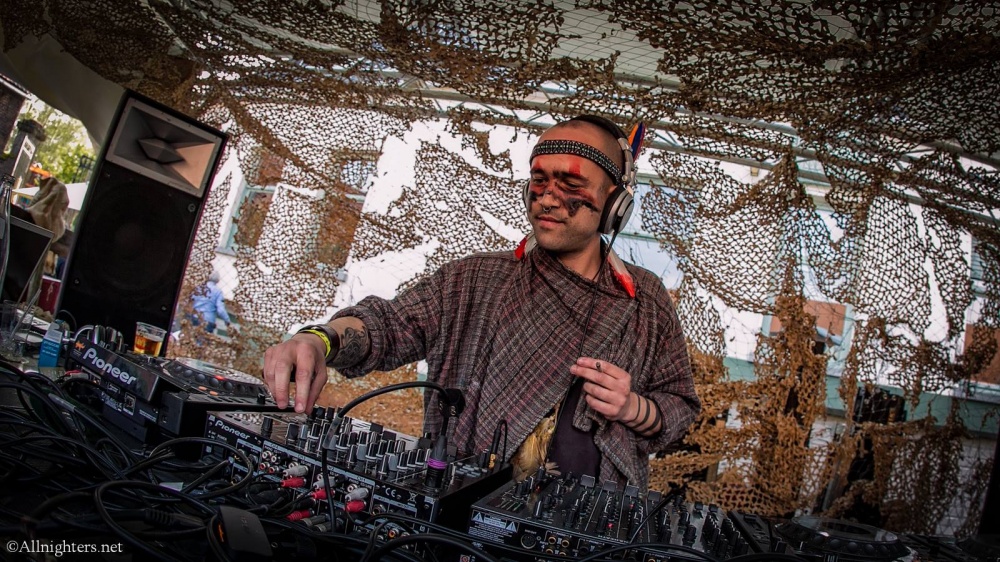 When cowboy Andras took over, the beginning of his set sounded promising but sadly the time had come to leave… It was still a long ride to Antwerp and duty called the day after. Tired but satisfied I got home, but the smile on my face and the love in my heart was still alive and kicking.
Thé Dansant, see you next time!
Written By Sara Lauwers
Pics by Kris Boedhaman for Allnighters
Video from Dennlav
Check Dennlav full set at Submarine here
Next Thé Dansant on June 1st, RSVP and buy your Ticket here:
https://www.facebook.com/events/1401034540180545/?fref=ts
Once upon a time in the not so far west…, 4.0 out of 5 based on 9 ratings
IN MOVEMENT
IN SOUND

Open in popup