Sound Architecture & Chilli Out night
30/10/13
So.. last Friday, we headed out to Café d'Anvers again to check out their evening hosted by Sound Architecture featuring pioneering producer and deejay duo from Romania Livio & Roby (Desolat).  Anticipation was even higher because Chilli Out was hosting the balcony with Franco y Gael (Wood Bastards), ISHTAR (Atmosphere Records, Sweet trade), Veebo (Sound Architecture, Sunday Matinee) and Massimo Mephisto (Thrill Recordings).
We entered to find it wasn't as packed as I thought it would be – no problem though, as we headed straight to the balcony to check out what was happening there. We were greeted by Veebo who was serving his own fiery beat infested set followed by Ishtar with a deliciously energetic set full of surprises. After that, Franco y Gael crushed the room with some great percussion filled techno.
After a while we ventured downstairs again to check out the main room headliners Livio and Roby who had just started.
After we found a spot next to the brand new dj-booth, I let the deep profound sound sweep over me like a warm blanket.
Romania's best hit me with a backbeat of warm-swung loops which led neatly into a more upbeat but still hypnotic set.
Even though the club wasn't packed, you could tell the crowd was enjoying a real treat of deep funk-blended sounds.
These are clearly two guys who are comfortable taking control, and it's always cool to see two masters at work.
All in all it was a hugely uplifting and driving set, the kind that really picks you up and gives you a massive grin on your face.
We quickly headed back to the balcony to check out what was going on up there.
Okay – it wasn't exactly crowded, but that didn't dampen the mood at all. Massimo Mephisto was giving it his all – as if he was playing for the masses – having so much fun it was genuinely infectious!
Thanks to Livio and Roby for giving me a warm fuzzy feeling inside and big up to Chilliout for hosting the balcony.
Watch this space – the only way is up and the sky's the limit!!
By Fiona Snow
Pics by Vlad Solovov (Solovov Photography)
Special thanks to Joachim from Sound Architecture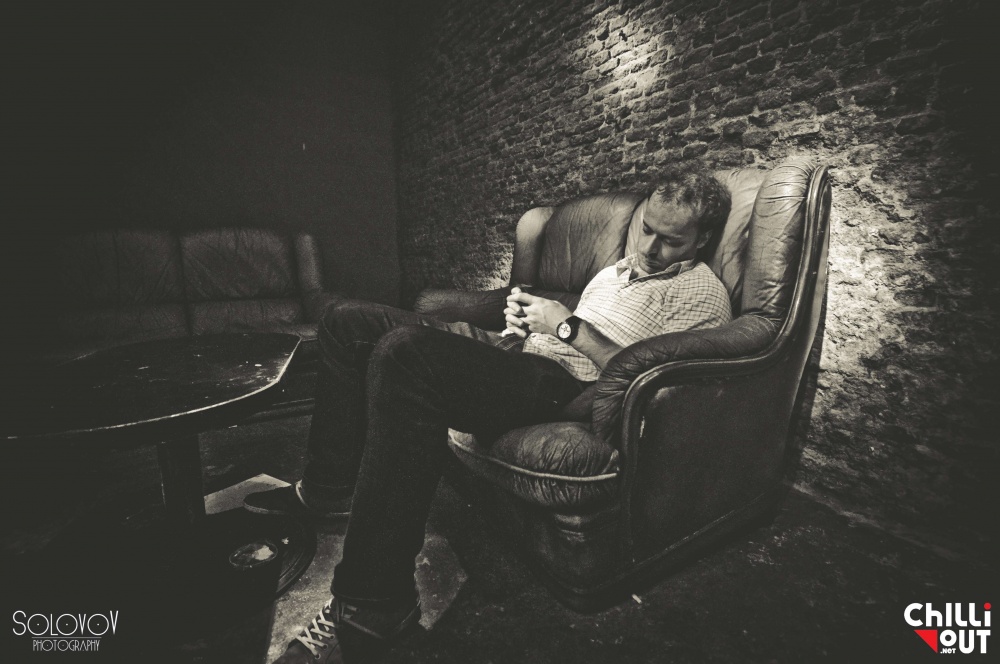 Sound Architecture & Chilli Out night

,