Thank god it's Friday
20/03/14
Jan Beddegenoodts is an energetic  journalist / documentary maker who went protesting in Palestine and raving in Israel. He came back with 2 documentaries. The more personal ' The taste of freedom ' and ' Thank god it's Friday ', which he made together with Niels  Iwens.
How did you come up with the idea for 'The tase of freedom' , your first documentary ?
I graduated as a journalist for television when I was 21. During my studies I was travelling a lot, so I spend some time in Congo, I hitchhiked around Europe, I did my internship in Suriname, I was couch surfing in New York. When I graduated I decided to travel for a year, I went to India, to Cuba, to the USA (where I went to the Burning Man festival). After the burning man festival I came back to Belgium to organize the first 'Cameltown' festival.
Whether I was travelling or organizing, freedom was always the red line in my work. It's one of the things that fascinate me the most, as an artist and human.
Then I started a postgraduate called North South, for which I had to do an internship. I chose to go with Intal to the occupied Palestinian territories and Israël to focus on Dexia, who was giving loans to illegal Israeli settlements.
One week before I flew over there, Dexia went bankrupt because of the crisis, so I didn't have a goal to work towards to anymore. I left anyway and started to follow the protests in occupied Palestinian territories.  After 2 months of following  protests, I discovered the existence of a big Israëli psychedelic rave scene.
I got involved in that scene and met with  hippies from the walk about love movement, I made new friends in the psychedelic rave scene and was invited to do the after movie of Indigo festival, I was also supported by Yuli 'perfect stranger' Fershtat, who donated his fee  from a performance to me so I could continue my work in the occupied Palestinian territories.
After a while I found myself in a situation where I shot footage from the raves during the weekend while filming/following protests during the week. This led to a really strong emotional contrast.
On the one side you had this Palestinian youngsters who were putting all their energy into protesting the occupation, on the other side you had Israeli youth who were raving like there was no tomorrow, both releasing their stress in their own way.
I decided there was a lot of truth in this contrast, that's why I started highlighting this paradox, this contrasting energies. I began to make photographs from my friends at the protest as well as from my friends at the rave scene, this led to the photobook the taste of freedom and after this the documentary, where I basically interview my friends from both sides.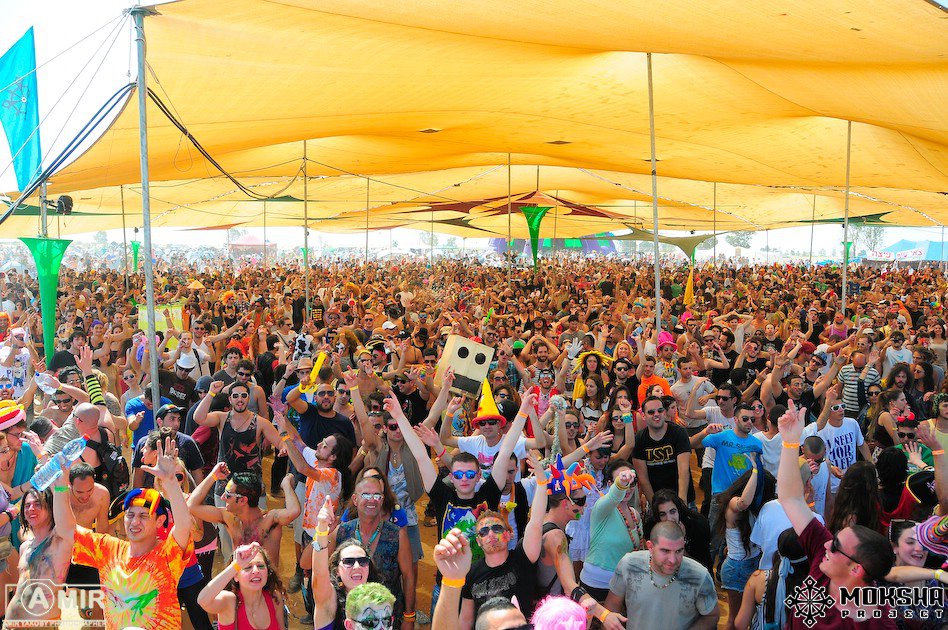 First I'm gonna try to push this documentary forward on an European level by giving parties with screenings. In may I'm planning to do a taste of freedom event in Amsterdam. After this I'm gonna just throw it online.
How important it is for  you to stay independent as a documentary maker? What are the advantages and disadvantages ?
I produced my 2 last documentaries independent. The big advantage is that you don't need to wait for money to start filming. There were moments It was just happening before me , I just wanted to shoot, edit and show it to people.
I think 'The taste of freedom' wasn't my best documentary because I had zero budget, I filmed and edited everything myself. I may have been too eager to present the documentary to an audience. Normally you should show it first to a few people and with their  feedback you can change it a bit if necessary.
Afterwards, I don't regret the taste of freedom, it was very personal and also an entire concept with a photobook, expositions and a very effective video installation called the black box, where you could have an intense taste of freedom experience within a 5 minute recap.
I felt a really big fire to just create and produce it and to show it to people, I didn't have the patience to wait for money. The same happened with ' Thank god it's Friday ', we just couldn't wait until we raised enough with the Flemmish audiovisual fund, we just wanted to make it.
Off course there are also problems working this way. I've been working on ' Thank god it's Friday ' for more than 2,5 years, had no loan for all this period so It took a really big  personal financial effort to make it happen.
It was also hard in a more human way, to work 2,5 years on a project without receiving positive feedback.
Finally we were very happy that we were able to finish the documentary, that we got selected for the International Human Rights Film Festival in Buenos Aires and won first price and the price of the public.
We will never recuperate all the money we had to spend to realize this documentary.  However I had the luxury of choosing every frame in both my documentaries myself, no one to tell me what to do, complete independence. I'm proud of my accomplishment.
What are you doing at the moment ?
Now I'm waiting for inspiration, I don't have any new ideas yet but I'm sure the fire will come.
In the meanwhile we're working  with Cameltown on some after-movies for ' Feestgedruis ' , I'm selling some 'the taste of freedom' photobooks.  This helps us to survive.
I'm moving around all the time because at the moment I don't have permanent housing. I adjust my entire lifestyle, living a pirate's life in a way, doing what Is necessary to make my projects come true.
I'm currently working on a project called ' Charlie goes to Burning Man ' . It's about an 82 year old professor who got cancer, got better and decided to go for the first time to Burning Man. It's really nice to do something joyful as this.
There are ' Thank god it's Friday ' screenings coming up in Berlin and Amsterdam. We're gonna tour with the documentary in Israel and Palestine which is going to be very  intense
I'm also invited to the Burning Man Festival this year, so 2014 is looking good!
What message do you want to send with ' Thank god it's Friday '?
We don't want to tell the viewers what to think or how to feel. So for us it's very important to show what was happening in front of us, also to don't underestimate the viewer.
After spending so much time in the region I have an opinion about the conflict however it's our goal to let people figure out their own opinion about the matter.

I read your trailer of ' Thank god it's Friday ' was censored by Youtube, any more news about this?
It's a shame, I have so much work with Cametown that I can't afford to make a case against Google, it would be impossible to win anyways. There was a lawyer from Gent specialized in media right who was helping us, but without any money it's very hard to keep fighting.
Even though we made a documentary that is made entirely with the authorization and approval by all the people involved, we are not allowed to show our work on Youtube.
For now I don't get the chance to show my documentaries on television, so the internet is very important to me. Of course I was angry when they censored ' Thank god it's Friday.
It's a professionally made documentary that demands the artistic  freedom to be shown to people.
With the work I'm doing it's very important to have the possibility of interaction between people living in the Arab world, who use Youtube a lot more common than Vimeo. The level of participation is much higher on Youtube.
I'm a bit stuck in this case, but I try to find peace with it.

How can people support your efforts for making thank god it's Friday ?
On our website there is the possibility to donate money, it will be used to pay of our loan and to help distribute the documentary abroad.
However the most important thing is to spread the word, share our trailer and website, be welcome at one of our screenings in the near future.
 At 24 march thank god it's Friday will be screened in de Roma, Antwerp and on the 28th at KVS in Brussels. Hopefully we can see each other there.
How are the screenings going ? Which reaction struck you the most?
After the post production we screened the documentary to the people  of the halamish settlement and from Nabi Saleh. Their reactions were included in the documentary. This was very important for us, we felt it was the most honest thing to do.
So now screenings in Belgium are going good, people are interested. I'm very happy that every venue we present ' Thank god it's Friday ' is sold out, especially with young people.
We are gonna do some more screenings in Belgium and then the plan is to go to Palestine and Israel, hopefully we have an audience there as well. For the people who live there this screenings will be much more emotional, it's part of their life.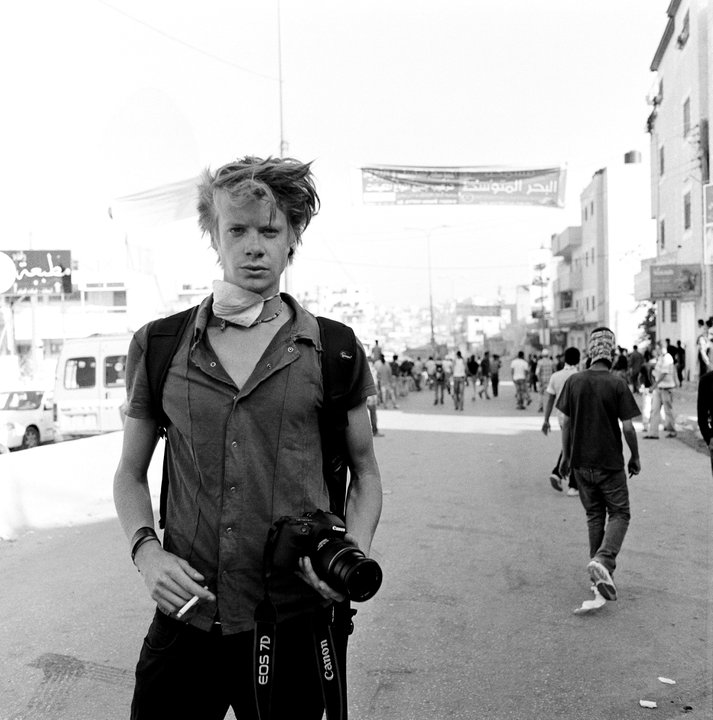 I think it's my responsibility as a documentary maker that I go to Israel and Palestine to show ' Thank god it's Friday '.
Screenings:
24/03 in De Roma Vzw (Antwerp)

28/03 in KVS (Brussels)
09/05 in Vrijstaat (Ostende)
June: Tour Screening in Israel and Palestine
Interview by Dennis Lauwers
Thank god it's Friday,