Kozzmozz – The Astronomical Unit Edition 22/03
26/03/14
After a lot of excellent parties in 2013, Kozzmozz returned to their home base in Ghent, De Vooruit. The previous edition in December was probably the last edition with one room, because this time they decided to go for 3 rooms, or as they call it, 3 Units, all filled with techno. Why did they do this? The answer is very simple: "we decided to go for 3 rooms because we always sell out." Yves aka Spacid could tell me.  And therefore, it's logical to expand the limits, as this is one of Belgium's eldest and most popular techno parties you can find and the more people can join this, the bigger the enjoyment. People that remember the birthday edition in Artcube, which was a party with 2 rooms, know that this one really was a phat party, and with a 3 room version, most of you would expect a production of the same quality.
The first artist that started the flight through the space of techno was Spacid, and that happened in "Concertzaal", which would be identified as Unit 4 or the main room. Whether if he was warming up or not, the mix of pumping beats confirmed the high pace of the night, with a couple of highlights which made the crowd cheering and going wild. When hearing Wind (Jonas Kopp Remix) of Electric Rescue, it was a sure thing: the night had started off like a Kozzmozz night should begin, and there was only more to come. Like always the sound was crisp, and the dj booth was decorated as if it was a meteorite that had landed on earth. A little while after midnight the smaller units, Unit 7 and Unit 9, were opening up, 3 floors above de Concertzal. Sigha, one of the many British artists on the line up of this night, opened Unit 7, with very dark and atmospheric sounds, building up to techno as it is.  This room was much smaller than Unit 4, and lights, except for some spots on stage, were almost absent. Same thing applied for Unit 9, which was hosted by PeeP, where Maté started off. Kozzmozz wanted to point out that techno is still underground music, and the best way to do that was with a dark room in a minimalistic setting.
Around 2 AM, Mark Broom and James Ruskin took over Unit 4. They have been playing many times at Kozzmozz many times before this one, you could almost say that this is their Belgian home base. And as they are 2 of the most known representatives of UK techno, they delivered that as no other. Fast transitions, up tempo techno beats, the crowd was going hard, dancing, fist pumping, leaving themselves in the outer space of Kozzmozz. Around the same time, Phase continued where Sigha had left off. The crowd had shown themselves ready when they heard Envoy – Dark Manoeuvres, and Phase just built further on this, pleasing the crowd with hypnotic, industrial waves of music. At the same time, Pete Howl, the well known resident of Decadance, was giving the best of himself in Unit 9. Meanwhile, Ben Klock was readying up to make the crowd wild in the main room. The Berghain resident killed it with a set that was banging the floor, powerful as ever, with a sturdy mix of heavy techno, brought with only vinyl and cds. Ingenious mixing and excellent choices when it comes to tunes is what he's known for, and tonight he has shown us why.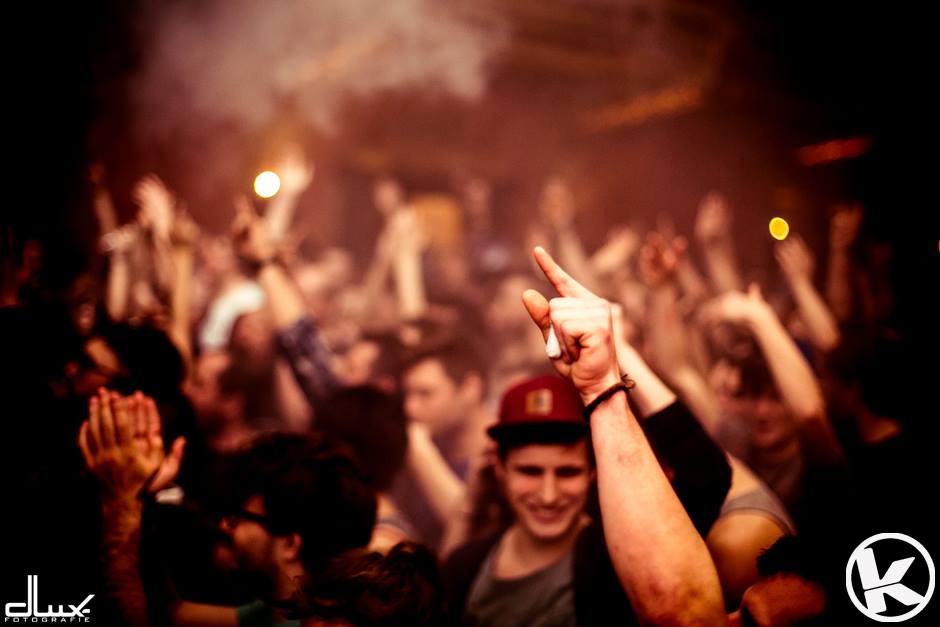 Unit 7 and Unit 9 were closed up by respectively BEK audio owner Gary Beck and Nächtvøgels representative Stevie P. Unit 7 couldn't have a better ending with the Scottish guy, playing a lot of his own work, with powerful kickdrums and chopped up vocal samples. Gary Beck always delivers, and the reaction of the people only proved that this guy is worth the money. A wild crowd that couldn't stop dancing, while the artist himself, was enjoying his own set and firing the people up to join him. Around 5 AM, both Unit 7 and Unit 9 were shut down, and the party continued in Unit 4, whereas always Kr!z, ended the journey for the Kozzmonauts. Again, Kozzmozz has proven why they are one of Belgum's finest when it's about techno. Great atmosphere, big sets, a cheerful crowd that enjoyed it from the beginning to the end, there's nothing more to add if you ask me. Well there's one thing maybe: the stairs between the floors were really exhausting. But hey, that's just a little price to pay when you wanted to enjoy Kozzmozz. See you on the next edition Kozzmozz, everyone, including myself, can't wait to hear what you've got for us!
Written by Pumpie
Pics by https://www.facebook.com/dluxfotografie and Mien Photography https://www.facebook.com/MienPhotography
Next Kozzmozz on June 21st, with again a line up from another planet!! check out the event:
www.facebook.com/events/643802385698575/
Read the review about Kozzmozz celebrating 18years here.
Kozzmozz – The Astronomical Unit Edition 22/03

,